CHAD REED TO RACE MONSTER ENERGY CUP WITH AUTOTRADER/YOSHIMURA SUZUKI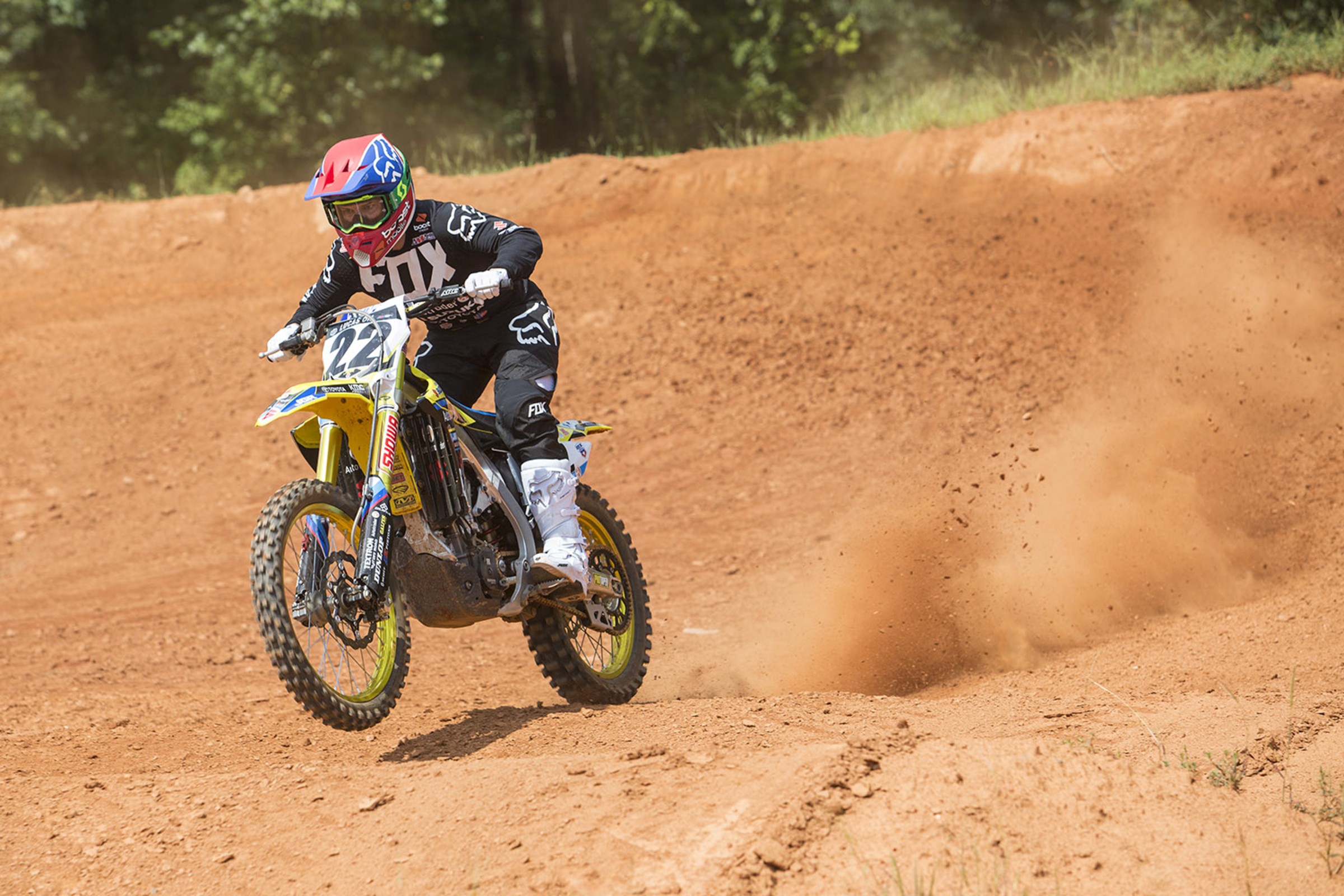 Chad Reed e JGR hanno concordato che vedrà il due volte campione AMA Supercross competere alla Monster Energy Cup il 13 ottobre con il team Autotrader / Yoshimura Suzuki gestito da JGR.
Reed ha partecipato al finale di stagione Lucas Oil Pro Motocross del 2018 con il team ad Ironman, finendo ottavo assoluto nella sua prima gara Pro Motocross dal 2015. Dopo la gara, Reed ha dichiarato che uno dei motivi per cui è tornato è stato il team.
"Posso onestamente dire che l'unica ragione per cui l'ho fatto è stato per il divertimento che ho avuto. Durante il test, la moto che ho cominciato al coando e la moto che ho completato, mi ha fatto sentire molto migliorato. Quindi è stato davvero molto divertente. Alcuni di quelli con cui ho lavorato prima c'erano. Alcuni di loro sono completamente nuovi per me. "
Dopo Ironman, Reed ha trascorso diverse settimane a testare l'RM-Z450 presso la struttura del Carolina del Nord di JGRMX. Secondo il direttore di squadra Jeremy Albrecht, Reed si è rivelato fondamentale per il programma di test delle squadre.
"Chad Reed è stato eccezionale con cui lavorare", ha detto. "Ha dimostrato di essere un'aggiunta preziosa al nostro programma di test con la Suzuki RM-Z450. Sono ansioso di vedere Reed correre a Las Vegas, e penso che non gireremo la testa. Questo dovrebbe essere divertente. "
Reed ha aggiunto: "La mia esperienza con il team all'Ironman National è stata fantastica. La gara è andata meglio di quanto pensassi personalmente, perché non ero al 100% in forma da gara. Ho raggiunto i miei obiettivi personali. Da quel momento, ho continuato a lavorare con il team e a testare la Suzuki RM-Z450. Mi sto godendo la moto e la squadra. Non vedo l'ora di correre la Monster Energy Cup ".
Cosa significa questo per la stagione 2019 di Monster Energy Supercross, che Chad potrebbe schierarsi con il Team JGRMX? SPERIAMO, perchè ha ancora qualcosa da dire e insegnare!!!
________________________________________________________________________________________________________________________

________________________________________________________________________________________________________________________
CHAD REED TO RACE 2018 MONSTER ENERGY CUP ON AN AUTOTRADER SUZUKI RM-Z450
The Autotrader/Yoshimura/Suzuki Factory Racing Team announces that two-time 450 Supercross champion Chad Reed will contest the Monster Energy Cup on Saturday, October 13th. Reed will be racing a Suzuki RM-Z450 and vying for the $1 million bonus of winning the richest Supercross race in the sport.
Chad Reed contested the Lucas Oil Pro Motocross Championship finale at Ironman Raceway for the Autotrader/Yoshimura/Suzuki Factory Racing Team. The 36-year-old holeshot a moto and finished 5-8 for eighth overall. Reed has since spent several weeks testing the Autotrader/Yoshimura/Suzuki Factory Racing RM-Z450 at JGRMX's Supercross track in North Carolina. The Australian is in great form and very comfortable on the Suzuki RM-Z450. This led to the mutual decision between rider and team to contest the Monster Energy Cup. Fourth on the all-time Supercross wins list, with 44 main event victories, Reed is eager to make a statement on the hybrid-style Supercross track.
"My experience with the team at the Ironman National was awesome," stated Reed. "The race went better than I personally thought it would, because I wasn't in 100 percent race shape. I achieved my personal goals. Since that time, I have continued to work with the team and help test the Suzuki RM-Z450. I'm enjoying the bike and team. I am looking forward to racing the Monster Energy Cup."
Autotrader/Yoshimura/Suzuki Factory Racing team manager Jeremy Albrecht is excited to continue working with one of the sport's most decorated athletes. "Chad Reed has been outstanding to work with. He has proven to be a valued addition to our testing program with the Suzuki RM-Z450. I'm eager to see Reed race in Las Vegas, and I think we will turn heads. This should be fun."
In addition to racing, Chad Reed will be on hand to sign autographs and meet fans at the Suzuki display during the sixth annual AIMExpo, which will be held at Las Vegas'Mandalay Bay Convention Center.He will be joined by Weston Peick, who recently inked a contract extension with the Autotrader/Yoshimura/Suzuki Factory Racing Team for 2019.
Reed and Peick's autograph sessions will be on Thursday, October 11th and Sunday, October 14th from 11:30am – 12:30pm at the Suzuki display. AIMExpo attendees will also be able to take a tour through the Autotrader/Yoshimura/Suzuki Factory Racing Team Transport (which will be indoors, adjacent to the Suzuki display) on Thursday, from 10am – 2pm.